This year's Springfield Trip registration is open to 7th grade students. Attend our Virtual Information meeting on March 2nd at 7:30 PM. RSVP for the meeting using the link below, and a zoom link will be emailed to you the the day of the meeting.

Did you miss the parent information meetings? Not to worry…you can explore details about this year's trip below and email any questions you have to your building head chaperones.
Registration for the 2022 Springfield/St.Louis Trip is happening now!
If you were unable to attend one of the informational meetings, you can still register online, by phone, or via mail.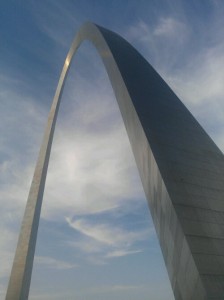 Method 1) ONLINE
Visit https://worldstrides.com/signup and use the Trip ID# for your student's building to sign up.
Trip ID Numbers for 2022 registration:
Crone Middle School – 200261
Fischer Middle School – 200271
Granger Middle School – 200270
Gregory Middle School – 200272
Scullen Middle School – 200273
Still Middle School – 200267
Hill Middle School – 200265
Method 2) PHONE
Call customer service at 1-800-468-5899 and talk to a representative.