2022 WASHINGTON DC TRIP INFORMATION MEETING
September 14, 2021 – 7:30 PM – Via Zoom 


This year's Washington DC Trip is open to current 8th grade students. Attend our Virtual Information meeting on September 14th at 7:30 PM for more information.
LIVE ZOOM INFO MEETING LINK – September 14, 7:30 PM
On this once-in-a-lifetime adventure, students will explore our nation's most important historical sites and experience incomparable learning moments. This will be a trip that your child will be talking about for years to come! See below for important information about our trip. We will chaperone the program with other teachers as needed, and throughout the program our group will be guided by a WorldStrides-certified Course Leader.
---
Virtual Info Meeting Date/Time/Link: SEPTEMBER 14, 2021 – 7:30 PM -
Trips Dates: Feb 19-21, 2022
Signup Deadline: September 2021
Info Meeting: September 14, 7:30 (info about our 2022 Trip)
More Trip Info: 2022 Trip Details
DC Trip Main Page: DC Trip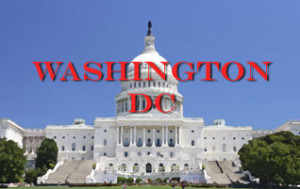 Did you miss the parent information meetings? Not to worry…you can explore details about this year's trip below and email any questions you have to your building head chaperones.
Registration for the 2022 Washington DC Trip is happening now!
If you were unable to attend one of the informational meetings, you can still register online, by phone, or via mail.
Method 1) ONLINE
Visit https://worldstrides.com/signup and use the Trip ID# for your student's building to sign up.
Trip ID Numbers for 2022 registration:
Crone 193897
Fischer 193903
Granger 193904
Gregory 193901
Scullen 193902
Still 193898
Hill 193899
Method 2) PHONE
Call customer service at 1-800-468-5899 and talk to a representative.