2024 Trip Details
Dear Parents and Students,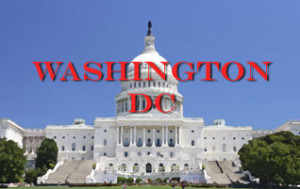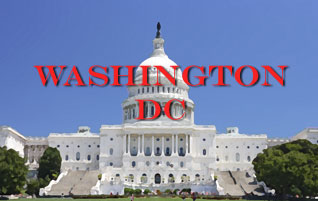 We are excited to announce that we will lead a group of 8th grade students on a WorldStrides DiscoverNow! program to Washington, D.C. On this once-in-a-lifetime adventure, students will explore our nation's most important historical sites and experience incomparable learning moments. This will be a trip that your child will be talking about for years to come!
Your child will return home excited to tell you about:
Standing where Martin Luther King, Jr., delivered his "I Have a Dream" speech at the Lincoln Memorial
Discovering the true meaning of sacrifice at the Tomb of the Unknown Soldier
Walking in the footsteps of our great leaders on Capitol Hill
Exploring numerous Smithsonian Museums, like the National Museum of Natural History and the National Air and Space Museum
We have chosen to travel with WorldStrides DiscoverNow! programs because of their exceptional service, their nearly 50 years of experience, their safety record, and their preventive measures that ensure learning occurs in a safe and fun environment. We have led this program for many years now and look forward to leading it again. We will chaperone the program with other teachers as needed, and throughout the program our group will be guided by a WorldStrides-certified Course Leader. This tour is not school sponsored by Indian Prairie School District No 204. They are not connected with this tour nor do they assume any liability concerning this tour. The tour is sponsored by 204trips and operated by WorldStrides Inc. Since this tour is not school sponsored, the right to refuse a participant's application in the best interest of the tour is reserved. Since this is not a school sponsored trip, we will not be attending as representatives or employees of the school. All reservations are considered applications until final approval by the trip sponsors.
Please check out the sample itinerary and visit our DC Trip page for important dates, local building representatives, and application registration information.
2024 TRIP INFORMATION
Registration Deadline – October 3, 2023
Departing: Saturday,  – February 17, 2024
Returning: Monday, February 19, 2024
INCLUDES
Round-trip transportation
All Meals
Sightseeing transportation
All admissions fees
Course Leader
Evening activities
Quality hotel accommodations
24-hour emergency support
Night Chaperones in hotel
Accident/health insurance
Field journals
Online educational resources
TRIP INFORMATION MEETINGS
Attend our informational meeting below to get more information, details, and ask questions.
Early Bird Discount & Scholarships Meeting – May
Fall Information Meeting – September
TRIP PRICE
Student: Trip Price is $1579. Students who register within 48 hours of our September 21st info meeting will receive a $100 discount on the price.
Spread out payments through our easy installment plan* or pay in full within 30 days of signing up!
Take advantage of our EZPay program to have payments automatically deducted from your bank account and avoid handling fees!
**Full Refund Program: An additional $199 protects your investment if you need to cancel for any reason. It is recommended that you enroll in this valuable program by electing the Full Refund Program when you sign up. See below for more information.
FLAG financial assistance: FLAG financial assistance may be available for families with an adjusted gross income up to $85,000. See reverse for details.
*Installment amounts may vary in price based on when you sign up and optional inclusions. Your last payment must be made by the final payment deadline and may be larger than your previous installment payments.
SIGN UP TODAY
PHONE
800-468-5899
MAIL
Fill out the form available from your building's lead representative and return it in the included envelope
Protect your investment with our Full Refund Program
At WorldStrides, we believe educational travel is an investment in your child's future. Our optional Full Refund Program helps protect that investment should you have to cancel your child's program before departure for any reason. The program refunds all money paid to WorldStrides (less non-refundable deposit, fees, and the Full Refund Program cost), and includes special Job Loss Protection. Full Terms and Conditions are available at worldstridesdiscovernow.org/TripTerms. We strongly recommend that you take advantage of this excellent program by electing our Full Refund Program at the time of application for registration.
Take advantage of FLAG financial assistance
Through the FLAG Financial Assistance program, WorldStrides has made it possible for thousands of families to experience the many benefits of educational travel. Over $10 million in financial assistance and scholarships has been given out through this incredible program. The application process is simple and confidential, and families with annual adjusted gross incomes up to $85,000 may qualify. Call 800-468-5899 to apply.
Use our Gift of Education tools to raise money for your trip
The Gift of Education is our easy and highly successful fundraising program that students can use to receive donations from family, friends, and local organizations to help pay for their trip. Thousands of students have received millions of dollars through this program, with 100% of the donations going directly towards offsetting their trip price! Learn more about raising funds through e-cards, letters, and Facebook links at worldstridesfundraising.com.